Sound art practices in creative environmental education
06 Dec. 18:00-20:00
07 Dec. 18:00-20:00
12 Jan. 18:00-20:30
13 Jan. 18:00-20:30
gnration
Circuito - Serviço Educativo Braga Media Arts
free
Partner: Município de Braga, AUDIRE Project: keeping sound memories (Center for Studies and Society of the University of Minho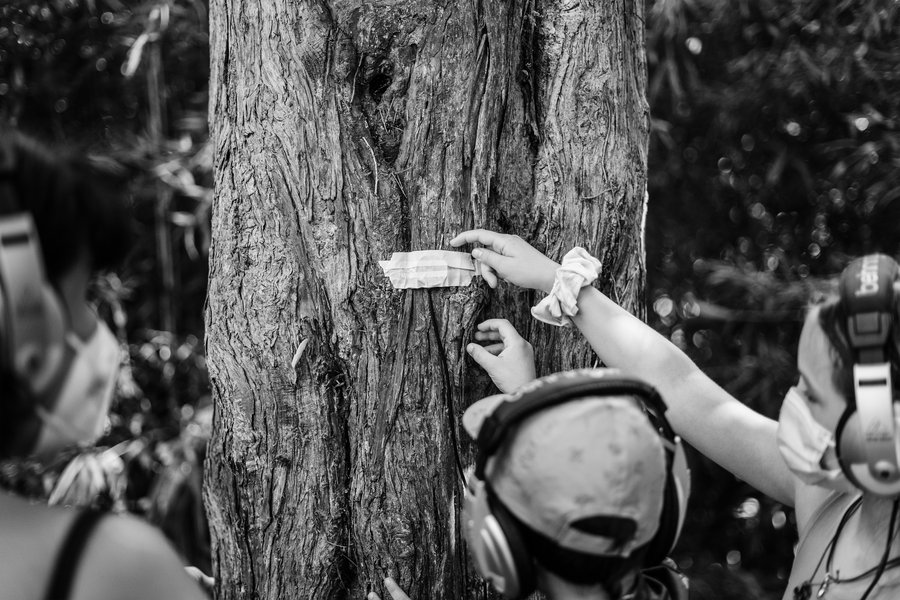 06 Dec. 18:00-20:00
07 Dec. 18:00-20:00
12 Jan. 18:00-20:30
13 Jan. 18:00-20:30
gnration
Circuito - Serviço Educativo Braga Media Arts
free
Partner: Município de Braga, AUDIRE Project: keeping sound memories (Center for Studies and Society of the University of Minho
Trainer: Cláudia Martinho
Target: Teachers of pre-school education and the 1st cycle of basic education, parents and cultural promoters.
Duration: 26 hours (13 hours in person + 13 hours autonomous work)
Cláudia Martinho
Cláudia Martinho is a sound artist, architect and researcher. She is interested in spatial and sound co-creation as a tool and transformative action to regenerate the relationships between humans and ecosystems. Her practice involves ambient sound recordings, acoustic installation, workshops and performances. Ph.D. in Sound Art (Goldsmiths, University of London), she is currently a researcher in the project 'Audire: keeping sound memories' (CECS, Universidade do Minho).