Youth 4 Bauhaus: Design Think Your City Braga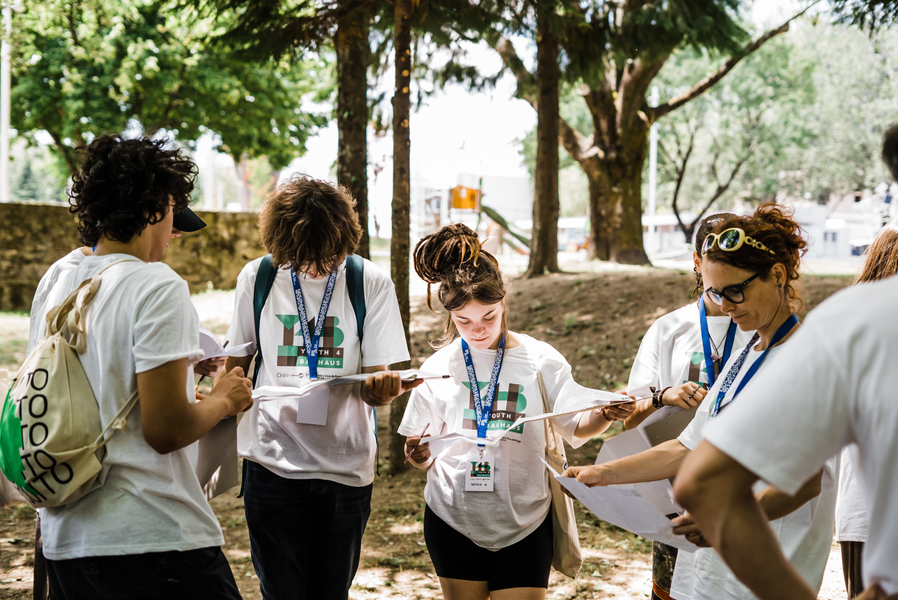 The action "Design Think Your City Braga" takes place under the European project Youth 4 Bauhaus and brings together Romanian, Belgian and Slovak students with students from Braga with the pretext to prepare learning and development activities based on the principles of the New European Bauhaus initiative, an environmental, economic and cultural project, created by the European Commission, which aims to combine design, sustainability, availability, affordability and investment in order to help realize the European Ecological Pact of the people.
Using the popular game Minecraft, students from the UNESCO Creative Cities for Media Arts of Braga and Košice (Slovakia), and the cities of Bucharest (Romania) and Ghent (Belgium), together with students from the city of Braga, develop new proposals designed for the surrounding area of the Este River, starting in the Rodovia and ending in the parish of Lomar.
The project has been implemented since 2022 in different European cities and counts on almost a hundred students and teachers, including people with reduced mobility, deaf people, and people with autism spectrum disorders. Together, they are challenged to think and debate concrete urban, environmental, political, social and cultural issues. The project has already originated proposals for the urban areas of the cities of Košice, Ghent, and Bucharest.
In Braga since the beginning of the week, the group has been conducting several training workshops, field visits and debates, accompanied by a group of architects who help them develop new proposals. Using pilot digital tools that will allow them to formulate opinions, the project also proposes a final presentation that will allow these young people to publicly defend their proposals.
The final proposals will be presented tomorrow, Thursday, at 4pm, at gnration, in Braga. The session is open to the entire school community and to those interested in the area of architecture, urban development, and sustainability.
Youth 4 Bauhaus is a project funded by the Erasmus+ program and based on the New European Bauhaus (NEB), an initiative launched by the European Commission.