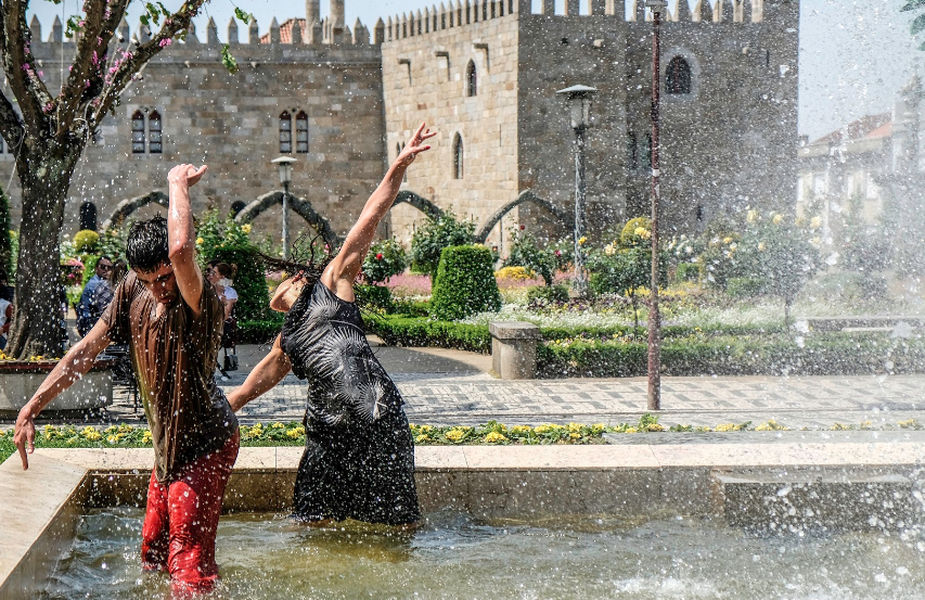 This is a photo contest that has the theme '2018 - European Year of Cultural Heritage' and invites photographers and dancers to take a photo collection tour of the main monuments and sites of the city's heritage. Thus, in each monument or site, photographers can record with one or two dancers, at different times and in different dance styles, in a symbiosis with the time and the artistic style of the monument where the performance is made.
This initiative, whose organization is the responsibility of the Municipality of Braga, Backstage School of Dance and Performative Arts and the professional photographer Marco Mendes, also counts with the support of UNESCO that will disseminate the selection of works in its official communication channels.
The result of this symbiosis between these various dance styles and historical monuments, after selection of the jury, will result in an exhibition to be seen in Braga Parque.
Photographers and dancers must submit their applications by April 13 to cultura@cm-braga.pt. The competition rules can be found here.