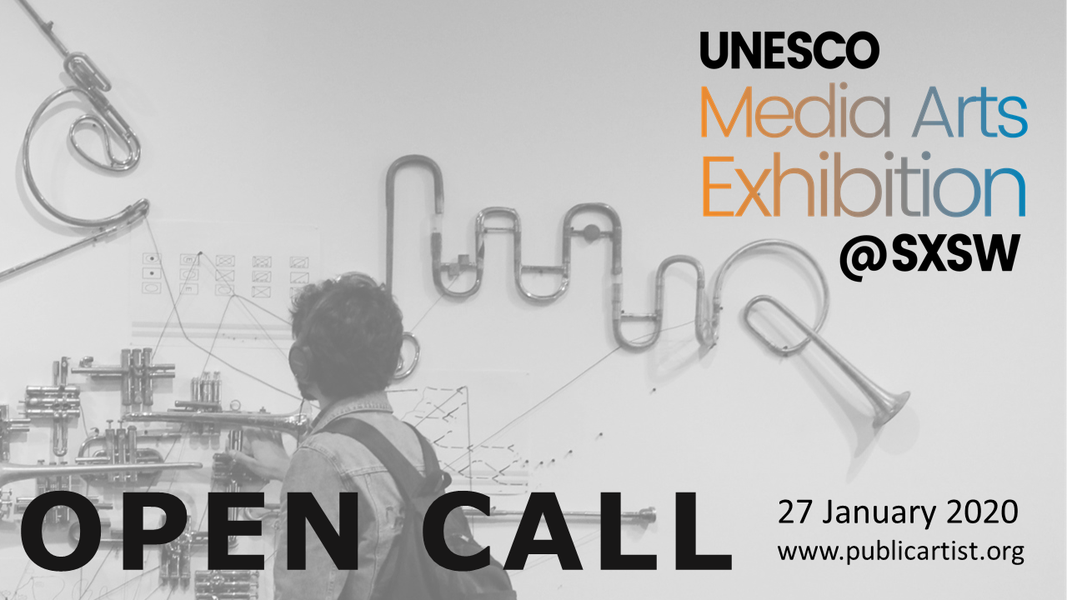 The UNESCO Austin City of Media Arts Steering Committee, in partnership with the Cultural Arts Division within the Economic Development Department, invites professional artists/artist teams who work with the latest innovations in new media art to propose an existing or new artwork for inclusion in the international United Nations Educational, Scientific, and Cultural Organization (UNESCO) Media Arts Showcase to be held during the SXSW Festival and Conference between March 13-15, 2020.
Under the motto "Building a collective vision of the future", this call for proposals is directed to the seventeen UNESCO Media Arts cities, including Austin artists, providing an international platform for media arts.
Professional media arts artists or artist teams who live within one of the seventeen UNESCO Creative Cities of Media Arts are invited to apply (Austin, Braga, Changsha, Dakar, Enghien-les-Bains, Guadalajara, Gwangju, Karlsruhe, Kosice, Linz, Lyon, Santiago de Cali, Sapporo, Tel Aviv-Yafo, Toronto, Viborg, York). Artists must be at least 18 years old.
Applications must be received by January 27 at the following link: https://www.publicartist.org/call.cfm?id=2593