Open Call: Arts Vivants - Arts Numériques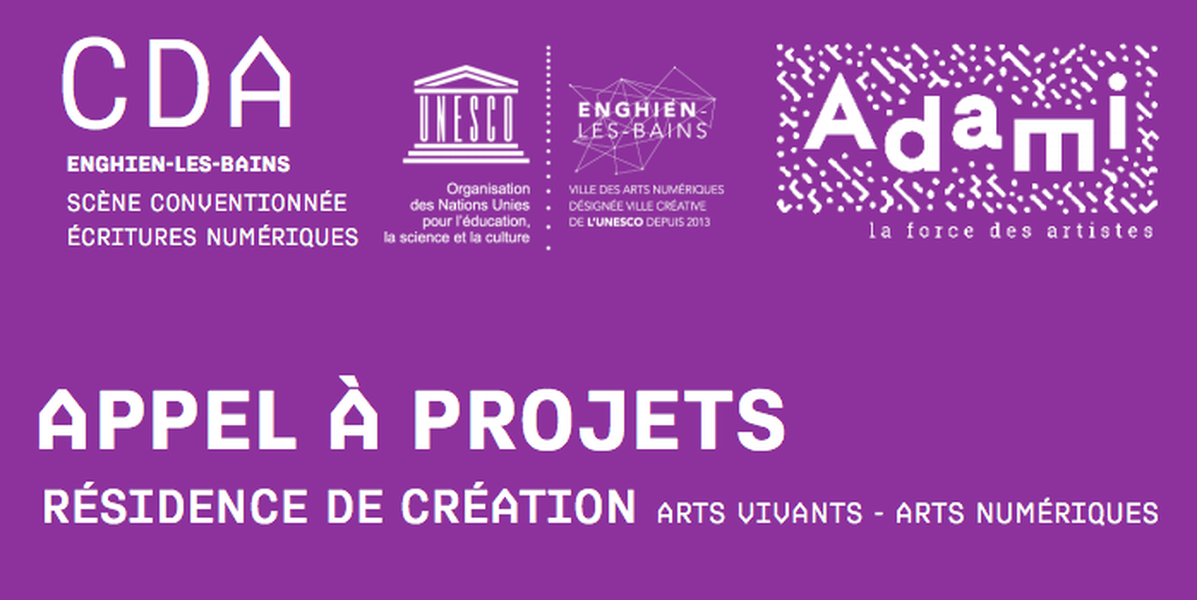 The French Artistic Society ADAMI and the Centre des Arts of Enghien Les Bains team up to support an artistic team as part of the 2019/2020 season:
> CO-PRODUCTION OF 5000€
> REPRESENTATION PURCHASE
> HELP WITH DISCLOSURE
In 2017, a first collaboration between Adami and the French Arts Center was started at the Bains Numériques Biennial International Arts Competition. In fact, for the 10th edition of this event, Adami, as part of its Culture Experience Days program, participated in the selection of 5 transdisciplinary shows and in the competition jury. Marco Donnarumma, winner of the awards, received cross support from the Adami (prize of 5000 euros) and Arts Center (artistic residence). In 2018, this partnership continues with the joint launch of a project competition for a creative residence in the field of live performance (music, dance, theater, circus or transdisciplinary). The objective is to support, in terms of engineering, logistics or human resources, an artistic team around a specific project of creation.
Goals:
• Develop a creation aligned with the orientations of the two partners (encounter between living art and technology / digital arts);
• To propose to the alternating judges (representatives of the two partner structures, professors, professionals) the participation in the working stages (work in progress, meeting, construction, exit of residence...).
CALENDAR:
Launch of the appeal - November 27, 2018
Deadline for applications - January 30, 2019
Choice of resident artist - end of February 2019
For more information, do not hesitate to contact:
Florie Baelen, manager of the musical mission at the Arts Center
01 30 10 88 92 / fbaelen@cdarts.enghien95.fr
Sarah Faguer, Dance Project Manager at the Arts Center
01 39 64 11 39 / sfaguer@cdarts.enghien95.fr