LIMBO installation is presented in Iceland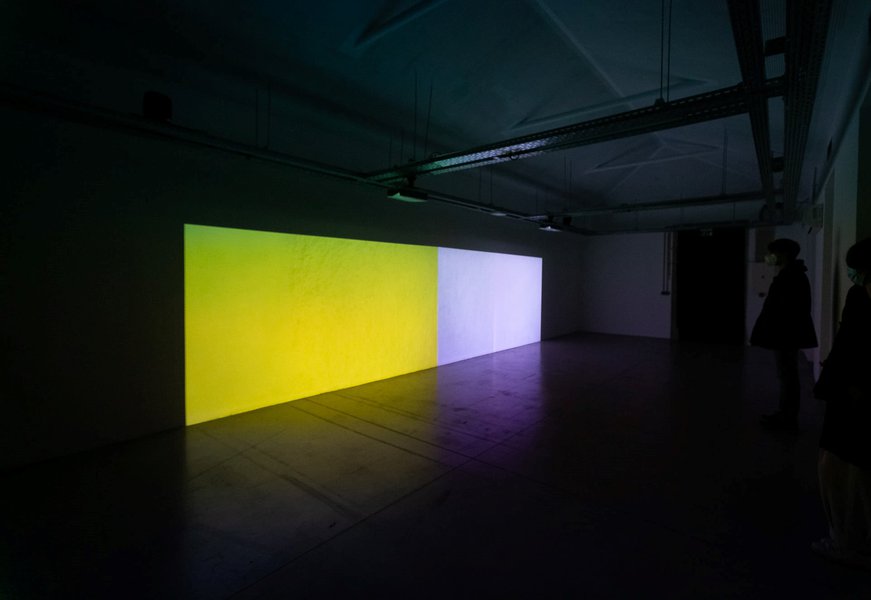 "Memories from tomorrow" is curated by Iona Poldervaart, Sara Blöndal, and Sunna Dagsdóttir and also features work by artists Elnaz Mansouri, Hallgerður Hallgrímsdóttir, Sarah Finkle, Victoria Björk, and Vikram Pradhan. This group exhibition focuses on the future: our relationship with our surroundings, our stories, our dreams.
LIMBO was developed in the first edition of City to City in 2020 with the collaboration of German artist Sarah Degenhardt. This installation is a unique journey through perceptions of the landscape in a digital and abstract space. The fluctuations between micro and macro perspectives relate to human relationships, nature, and the planet. Conceived as a large-scale installation, the dimensions of the projections together with explorations of binaural rhythm and specific frequency spectra come together as a physical experience.
João Carlos Pinto studied piano and composition at the Gulbenkian Conservatory in Braga and has a degree in Composition from the Escola Superior de Música de Lisboa. The artist from Braga has already presented his work in several places around the country, in South Korea, USA, Holland, Germany, Italy, Austria, Belgium, Switzerland, and Spain. He is a performer in projects such as Peter Evans' Som Crescente, CACO.MEAL and Omniae Ensemble.
João Carlos Pinto's audiovisual installation can be visited at Listasafn Reykjanesbærjar - Reykjanes Art Museum until April 24. More information here.