Imaginary Cartographies: Braga Media Arts' project will be presented in Brazil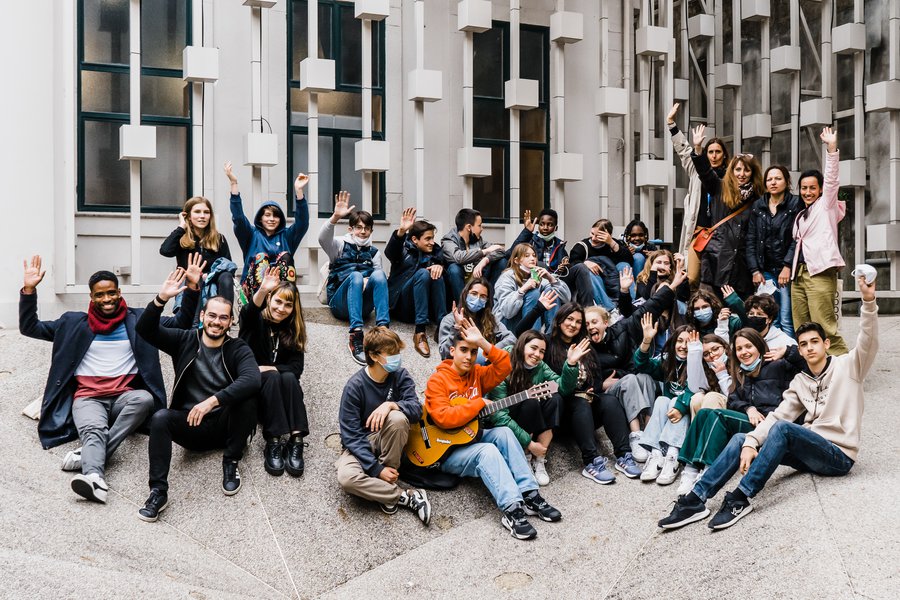 The project will be presented on July 21 in the thematic session "Working towards UNESCO's priorities" and Joana Miranda, executive coordinator of Braga Media Arts will be attended. The 14th edition of this conference that brings together representatives of UNESCO's Creative Cities Network will take place from July 18 to 22, in the Brazilian city of Santos.
With artistic coordination by Miguel De and Lola Rossi, Cartographies Imaginárias involved, for three months, students from EB 2,3 André Soares (Braga) and students from Collège Lycee Notre-Dame Providence (Enghien-les-Bains) in a collaborative project about memory. This initiative resulted in an audiovisual piece presented in both participating cities. Imaginary Cartographies was created in the scope of the initiative Temporada Portugal - França 2022, a cultural exchange program with the objective of strengthening the cultural connection between the two countries.
From July 18 to 22, 2022, Santos will host the XIV Annual Conference of the UNESCO Creative Cities Network (UCCN), whose main theme will be "Creativity, a path to equality". This event aims to highlight the role of culture and creativity in reducing social and economic inequalities and revitalizing urban spaces, promoting exchange and collaboration in the activities of UNESCO Creative Cities, in accordance with UNESCO's global priorities and the UN Sustainable Development Goals.
Imaginary Cartographies is an initiative organized in the scope of the Temporada Portugal - France 2022, with the financial support of the República Portuguesa, Ambassade de France au Portugal, Institut Français, Camões - Instituto da Cooperação e da Língua e GEPAC – Gabinete de Estratégia, Planeamento e Avaliação Culturais/MC.