The history of Parretas in a sound documentary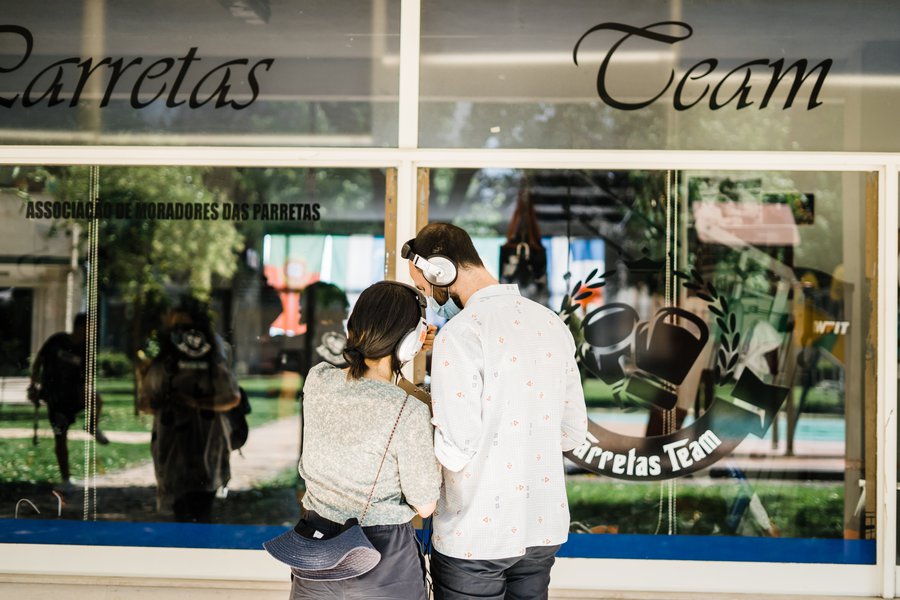 In 1978, a cooperative of architects from Porto delivered to the Municipality of Braga a voluminous file containing the plan for the urbanization of an extensive agricultural area, of about 20 hectares, located in the northwestern limit of the old city. This urbanization, an exemplary case of the urban processes developed in the last 40 years in the city of Braga, is now known as the "Parretas". Since then, the landscape has changed, and that's what the AcustiCidade project seeks to show the public.
What sounds from the old farm still echo in the ears of those who inhabit it today? What can the soundscape of Parretas tell us about its history? Based on testimonies of residents and soundscapes from their environment, collected through a sound capture workshop held with the community, the Space Transcribers collective, invited by Circuito – Educational Service Braga Media Arts, sought answers that are now gathered in a sound documentary that portrays life in the Urbanização das Parretas. In addition to Space Transcribers, a non-profit association and international network of architects, urban planners, and artists based in Braga, the project also has the collaboration of Portuguese musician and sound artist Pedro Augusto.
The sound documentary can be consulted online, through the website www.acusticidade.com, where the sound documentary will be reproduced in six episodes; and in physical format, through a map that will invite you to discover the urbanization of Parretas with the suggestion of routes on the ground. The map is available at cultural spaces in the city.