European students ask for more green and inclusive areas for Braga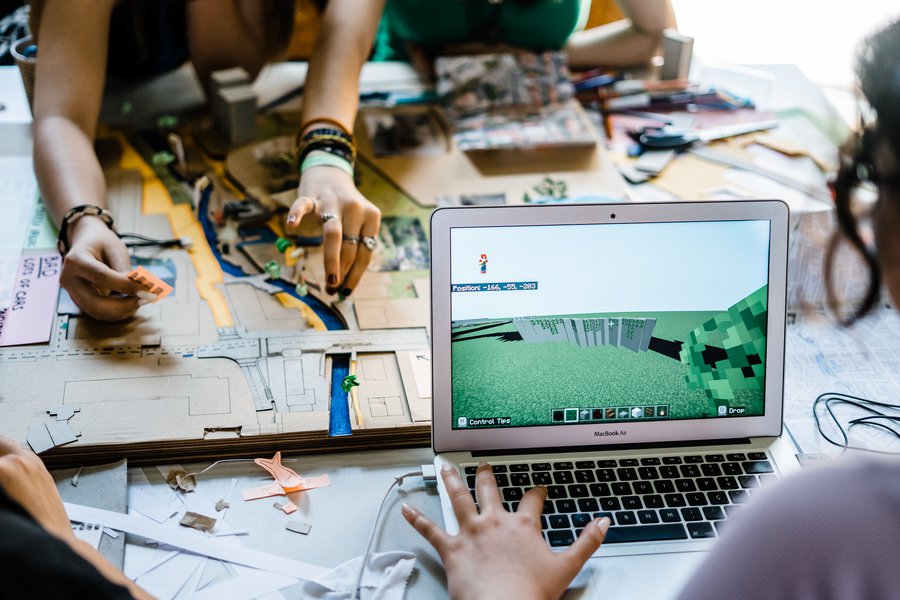 Over a week, more than 40 European students participated in "Design Think Your City Braga", a reflective and formative action that took place under the Youth 4 Bauhaus, a European project whose motto is to empower young people and the educational community to the changes that occur in the cities where they live, involving them actively and critically in different ways of using urban public space in a sustainable, green and inclusive way. The presentation of the results of the action took place last Thursday, May 25, at gnration.
With the collaboration of architects from the University of Minho and with a program composed of workshops, walks, and introductory workshops on Minecraft, this group of students aimed to work on eight areas defined along the East River, between the Highway Park and the parish of Lomar, mapping and identifying the potential of these spaces.
Among the several proposals created for the areas surrounding the East River is the creation of places for the population to socialize, facing the river, illuminated and with trees to provide shade; the reduction of the spaces destined for cars and their circulation, giving back these places of public space to the inhabitants through the creation of green and leisure areas in an area of high population density; the creation of community gardens, allowing the population to produce their own agricultural products; or the enlargement of the bicycle and pedestrian green areas. Changing the soil in parking lots to permeable sidewalks or extending the Lomar Park are other proposals presented. These options were projected on models created by the students, and the path of the East River was recreated using the popular game Minecraft. The methodology adopted guided the students to concrete proposals based on the information collected, responding to local needs. These proposals will also be available, in a more complete and comprehensive form, in a report to be presented in November.
All activities were developed based on the principles of the New European Bauhaus initiative, an environmental, economic and cultural project created by the European Commission, which aims to combine design, sustainability, availability, affordability and investment to help realize the people's European Ecological Pact.
This was the last stage of the project, after the challenge had already passed through urban areas in the cities of Košice, Ghent and Bucharest. Almost a hundred students and teachers participated in the project, including people with reduced mobility, deaf people, and people with autism spectrum disorders. Together they were challenged to think and debate concrete urban, environmental, political, social and cultural issues.
Youth 4 Bauhaus is a project funded by the Erasmus+ program and based on the New European Bauhaus (NEB), initiative launched by