Europe and Beyond joins four works from partner cities in Braga's Noite Branca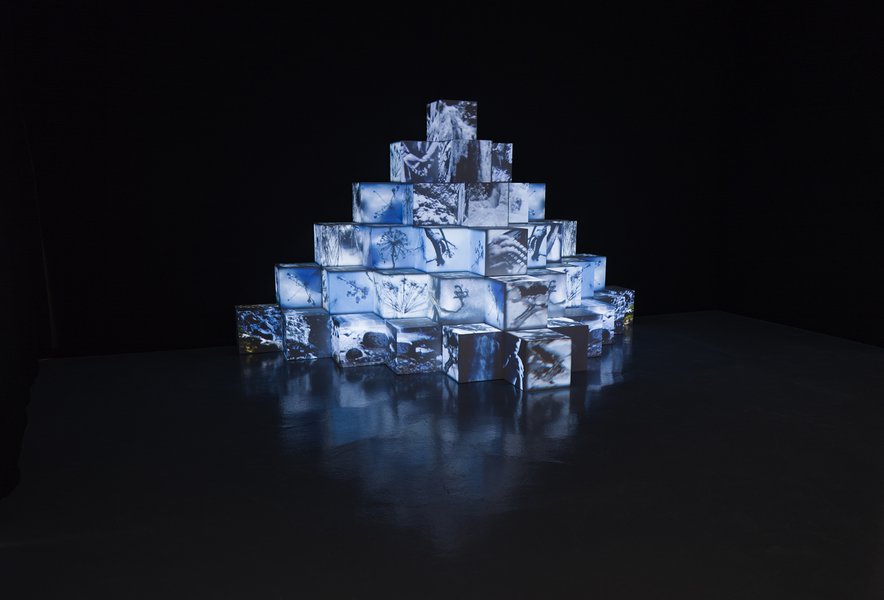 As part of the Noite Branca 2022, Braga Media Arts and Braga'27 partnered up to present "Europe and Beyond", an exhibition that brings together four works in the fields of media arts, visual arts and design from partner cities such as Fortaleza (Brazil), Kaunas (Lithuania), Clérmont-Ferrand and Enghien Les Bains (France), and Gwangju (South Korea).
The interdisciplinary multimedia work "Blur 2.0", winner of the 2021 edition of City to City and which unites the Braga-born artist Jorge Ramos with the South Korean artist Anna Kim and the French artist Julien Gaillac, may be visited at the INL gallery in gnration. In the same gallery "Forest Tectonics" can be visited, where artist Aistė Ambrazevičiūtė explores a series of high-resolution digital animations and 3D prints, set against samples of tree parts collected from Lithuanian forests.
In the prime hall of Theatro Circo, Brazilian artist Vitor Grilo presents the interactive installation "#ThisIsNotPixação" about the relationship of the city of Fortaleza with architecture, advertising and art. Also in the main hall there will be the installation "Root" by French artist Anne-Sophie Emard about the representation of memory.
Visiting this exhibition is free of charge.
Over the last decade, the city of Braga has expanded the geographical scope of its cultural and artistic practices, establishing relationships with European and international partners. The collective exhibition "Europe and Beyond" is the result of a partnership between Braga Media Arts and the project of candidacy to the European Capital of Culture, Braga'27, and will be inserted in the context of the Noite Branca of Braga, a free cultural initiative that lasts three days and includes concerts, animation, activities in museums, parties, theatre and dance.