Artistic Competition White Night 2019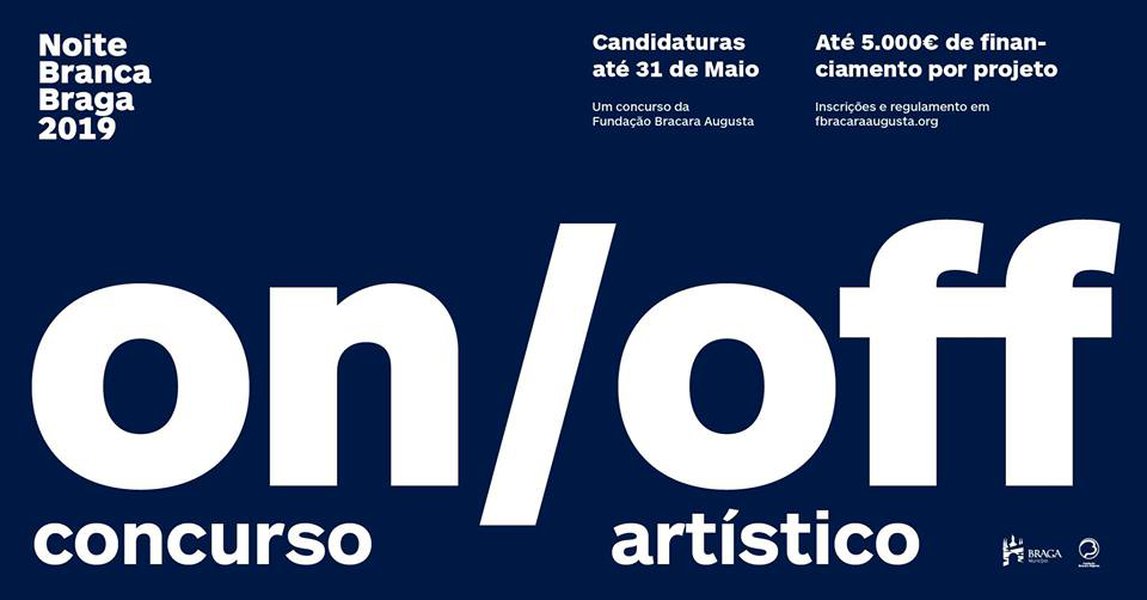 As part of Noite Branca 2019, the "On/Off artistic competition" is a project conceived by Fundação Bracara Augusta in partnership with the Municipality of Braga. During its execution, the initiative will include the intervention of contemporary artists, seeking to be a high-quality event that is as extensive as possible in what concerns the target audience. The public space of Braga's Historic Centre and its many cultural facilities will open their doors to welcome and present artistic projects, with free access to contemporary art.
The organization has a budget of 25.000€ to support applications approved by the Jury. The financial support for each project has a maximum of 5000 euros (tax included if applicable).
Applications can be submitted between the 20h of March 2019 at 6:00pm and the 31st of May 2019 at 11:59 pm. The results will be announced on the 14th of June 2019 until 11:59 pm.
Check the regulation here.
Got questions? Please e-mail us to info@gnration.pt