OPEN CALL! ODE: Orquestra de Dispositivos Eletrónicos
online + gnration
Circuito - Serviço Educativo Braga Media Arts
Free admission (apply at circuito@bragamediaarts.com)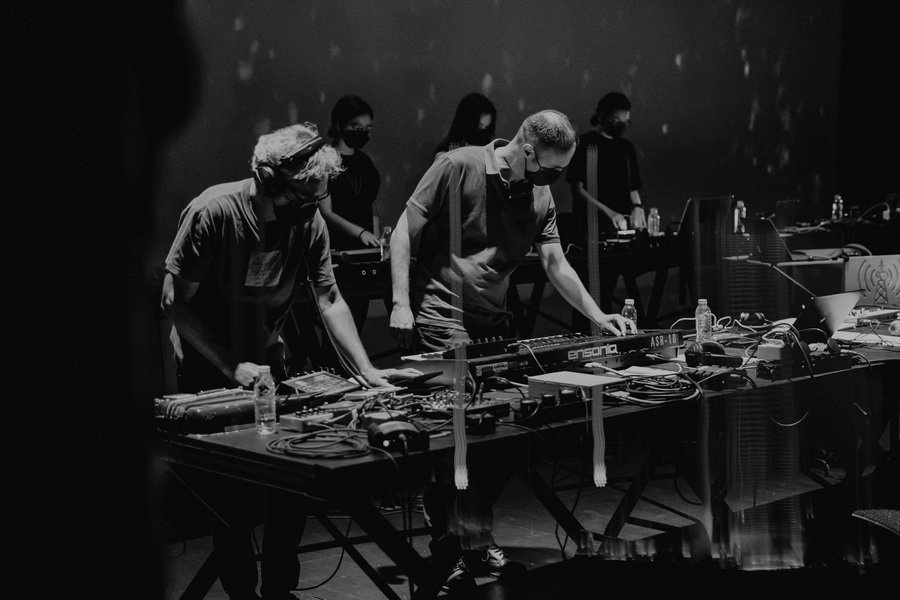 online + gnration
Circuito - Serviço Educativo Braga Media Arts
Free admission (apply at circuito@bragamediaarts.com)
The ODE: Orchestra of Electronic Devices is a Circuito project that has been renewing itself every year, with new trainers and new participants. By 2022, we want ODE to become a home for those who want to be part of it. A regular group for sound exploration, sharing, and learning. Open to all, without limits of age or knowledge.
ODE will have three public performances throughout the year.
In 2022, the artistic direction of ODE will be in the hands of musician and artist Pedro Augusto.
Pedro Augusto
Pedro Augusto (1983) graduated from FBAUP (2007), works as an artist and music composer for the areas of Dance, Theater, Performance and Cinema. He has a vast phonographic career as a musician, producer, and editor in several Portuguese music albums in the last decade. He conducts training, since 2011, in various aspects of sound: from theory to synthesis. He is responsible for the Found Tapes Porto archive and the Live Low musical project.
The sessions will take place at gnration. Other rehearsal dates will be duly communicated by the Circuit team at the time of registration.
Rehearsal dates:
22 feb
8 and 22 mar
05 and 19 apr
03 may
07 and 21 jun
jul 05 and 19