ODE - Orquestra de Dispositivos Eletrónicos: ODEON
gnration
Circuito - Serviço Educativo Braga Media Arts
Free admission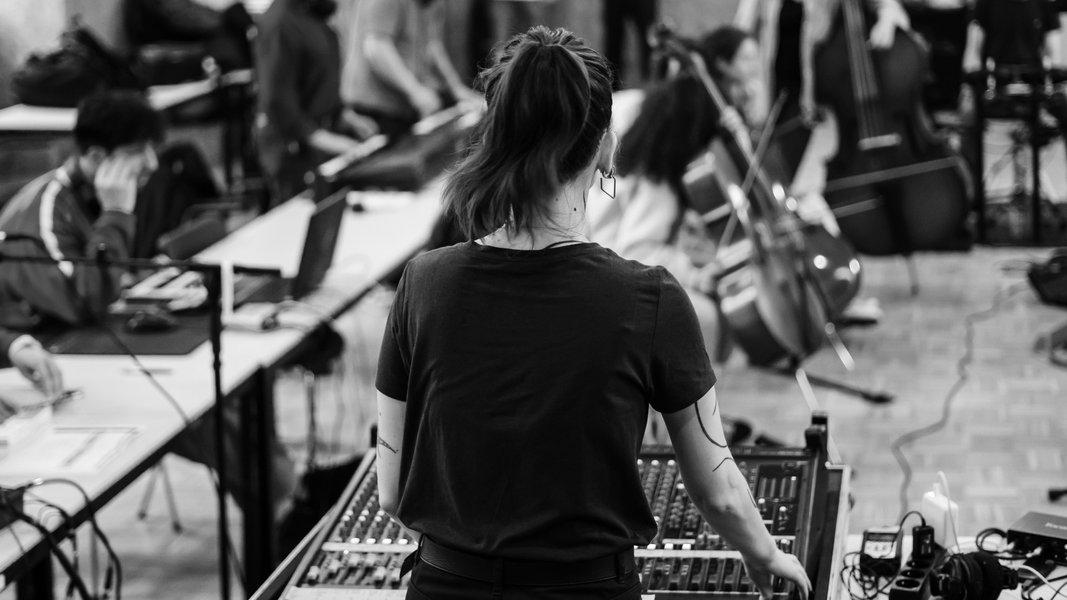 gnration
Circuito - Serviço Educativo Braga Media Arts
Free admission
Duration 50 min. approx.
Age classification m/6
Ece Canlı
Turkish artist, musician and researcher living in Portugal, Ece Canlı explores in her artistic practice the liminal states of agonized and demonized bodies, counter-factual narrativity, bodily and mental delinking, and extralinguistic expressions through vocal techniques. She has collaborated with several national and international artists and created soundtracks for performances, exhibitions and video. She collaborates in projects such as COBRACORAL, Live Low and NOOITO.
Maria João Salgado
Photographer and visual artist, Maria João Salgado (1992) develops projects focusing on documentary photographic language, mainly on human rights and oppressed communities. Her latest work in this area developed around refugee women in Western Sahara, was published in the newspaper Público and was a finalist in the International Photography Festival Encontros da Imagem in 2020. Currently, she is focused on a more intimate work exploring different artistic approaches and has exhibited in several festivals internationally and nationally. In 2022, she was distinguished in the "30 under 30 women photographers" promoted by Artpil - Profile of Arts and nominated to be part of FUTURES Talents 2022, by FUTURES, a photography platform co-funded by the Creative Europe program of the European Union.