04 Mar. 10:00
04 Mar. 11:30
gnration
Circuito - Serviço Educativo Braga Media Arts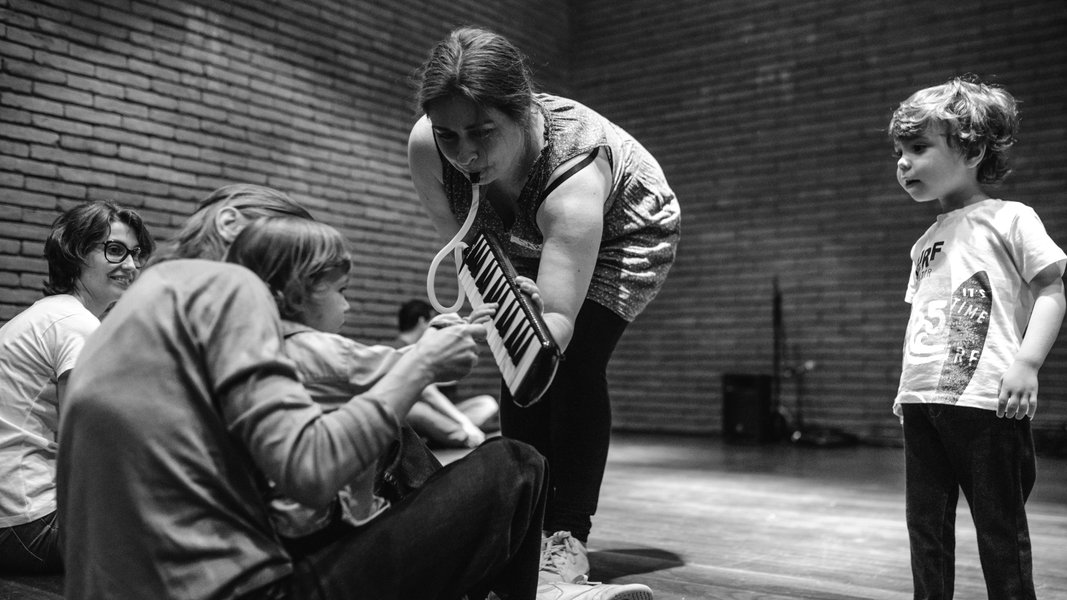 04 Mar. 10:00
04 Mar. 11:30
gnration
Circuito - Serviço Educativo Braga Media Arts
Frenesim
Frenesim is a cultural cooperative, dreamed and practiced by artists and educators. It aims to promote art as an end, as a project for change and for bringing people together. The mix of musicians, sculptors, performers, teachers, and curious people creates a transversal approach, key for personal and group exploration.
Partner: Frenesim
Artists-educators: Sara Figueiredo, Inês Lemos, Rita Campos Costa and Zé Figueiredo
Duration: 40 min. aprox.
Target audience: babies and children up to 5 years old