BMA lab: Construction of sound devices by Inês Castanheira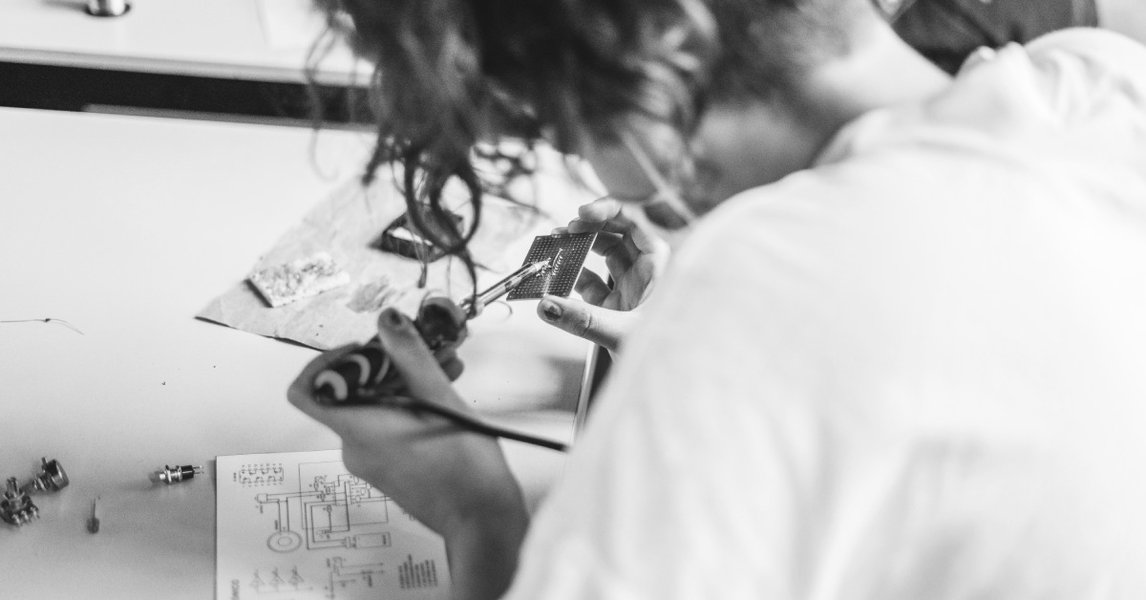 Inês Castanheira is a transdisciplinary artist and researcher. Her work is a continuous dialogue between art and technology, exploring and combining image, sound, electronics, programming and interactivity. She develops projects in multiple domains and collaborative environments, in the form of video, installations, electronic objects, audiovisual performances, concerts and workshops. In the last few years, she has been investigating and experimenting with DIY strategies, hardware hacking and the creative recycling of obsolete or discarded electronic devices.

Trainer: Inês Castanheira
Schedule: Saturday, from 10:30am to 6pm, and Sunday, from 2:30pm to 5:30pm
Target audience: artists, musicians, programmers, teachers and other interested professionals or students
Duration: 9 hours
Material needed: Participants should bring a 9V battery and a plastic or wooden box to assemble their instrument
Note: the price includes the remaining material needed to build an instrument, which participants can take with them at the end of the session.