Open Call: Temp Studio #3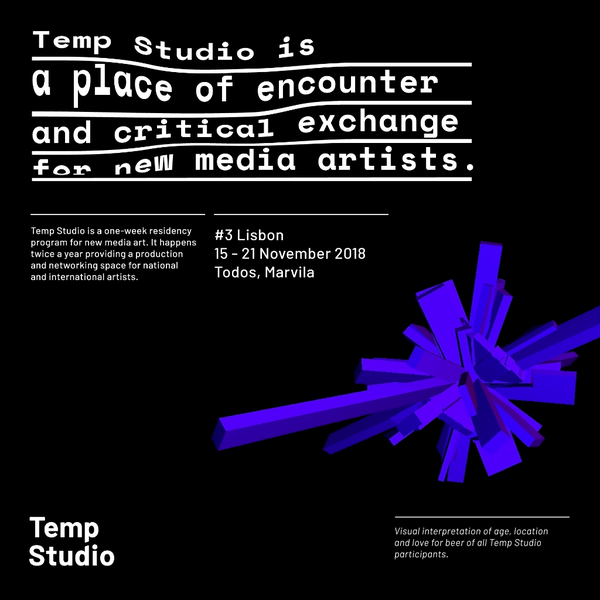 This edition will be hosted by TODOS, a 1600 sq meters creative hub based in the eastern part of Lisbon, Marvila, with a multidisciplinary environment aimed at producing collective creative content.

You can apply with a proposal for developing a new skill for a later project; continuing a project in current development; or testing and documenting a project you already have. During the week you'll be working and networking with the other artists in residence. On the last day we make an Open Day for everyone, where you can present your work-in-progress with a talk, installation, performance — you decide. We don't expect finished works. Temp Studio is all about the creative process!

We'll be selecting a maximum of 20 artists and charging a participation fee of 150€ — including studio rental, accommodation and lunch (7*days) — and a reduced fee of 100€ for those who don't require accommodation. Be aware that inscriptions are single-based even if you apply as a collective group. Temp Studio is a self-funded project so we can't cover any production or travel expenses.

Download the inscription form at the website and send it to info@temp-studio.com.