Braga Media Arts develops new projects in the 650th anniversary of the Luso-British Alliance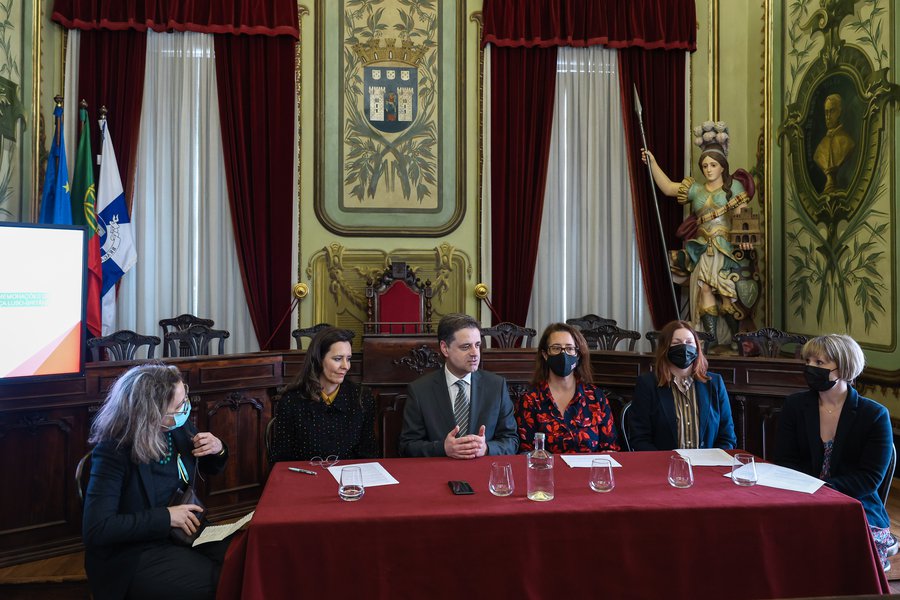 With York, also a member city of the UNESCO Creative Cities for Media Arts network, Braga Media Arts will develop a project that will work with students from both cities. To be launched this summer, "Surrounds" will focus on actions with the school community during the 2022-2023 school year and will culminate with a simultaneous presentation in both countries.

In London, Braga Media Arts will develop a collaborative project with London's Guildhall School of Music & Drama, the UK's most prestigious music conservatoire. The project will be presented in the coming months.

The celebration of the anniversary of this treaty between Portugal and the United Kingdom is an initiative of Portugal-UK 650. In partnership with more than 100 Portuguese and British institutions, research, cultural, educational, cooperation, and social initiatives will be developed over the next two years.

The program to celebrate the 650th anniversary of the Luso-British Alliance was presented today at the Salão Nobre do Paços do Concelho, in Braga, at a press conference that brought together Ricardo Rio, Mayor of Braga, Katherine Felton, Head of Policy at the British Embassy in Lisbon, Maria João Rodrigues de Araújo, President of Portugal-UK 650, and Joana Miranda, Executive Coordinator of Braga Media Arts.

More information about the commemorations and projects here.