Artistic Competition Noite Branca 2018: on / off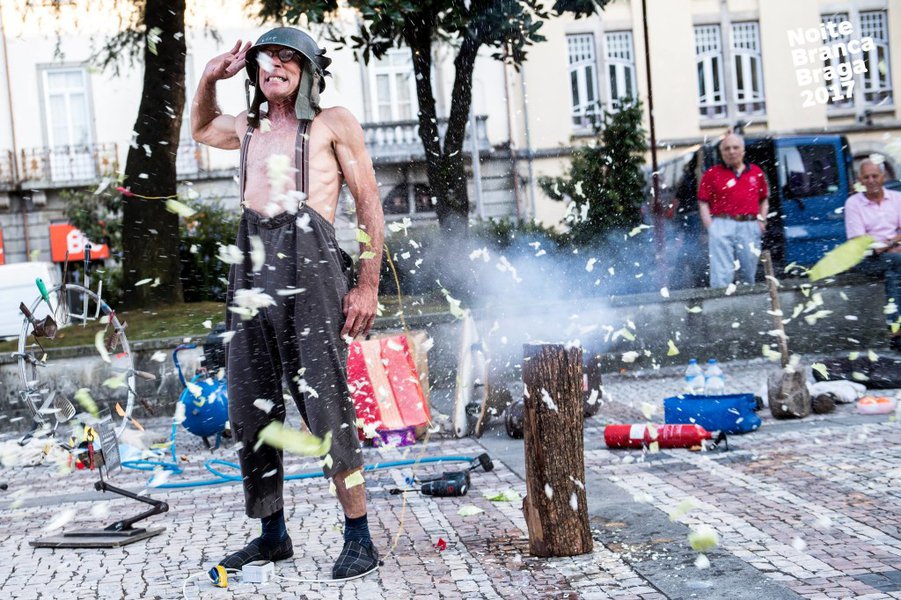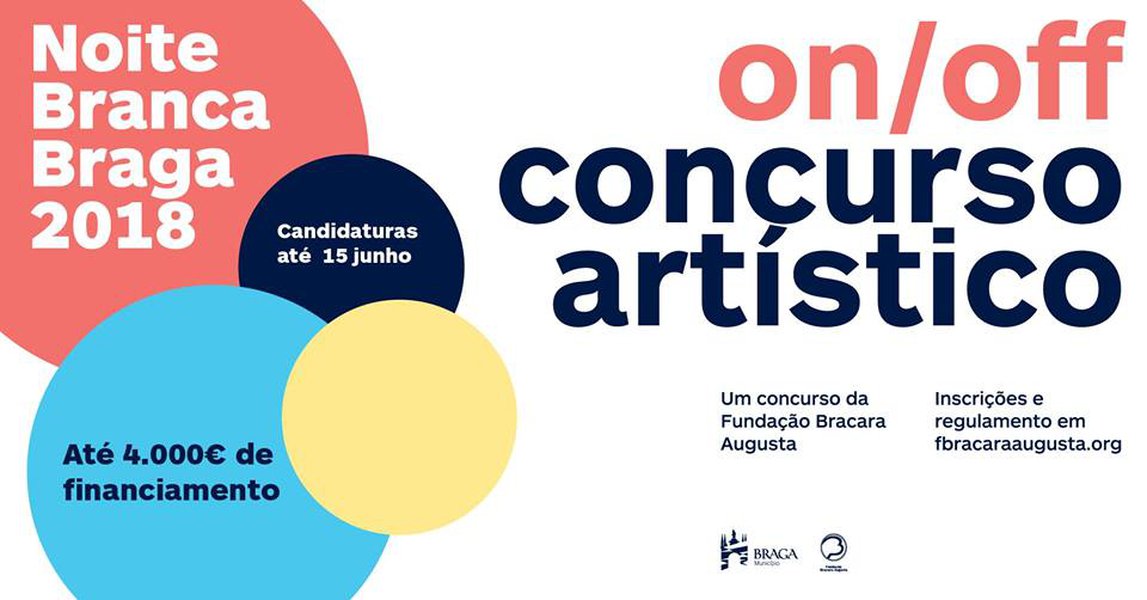 Braga's Noite Branca returns to fill another three days of your agenda, from August 31 to September 2. This is one of the great events that resulted from the European Youth Capital (CEJ) Braga 2012, which was repeated in 2013, 2014, 2015, 2016 and 2017, and took more than 350,000 people to the streets of the city in the last edition. Throughout the six editions, the event has created diverse activities from street animation to exhibitions of handicrafts, performances, theater, installations, dance, offering concerts of artists with national recognition.

Part of Noite Branca 2018, the "On/Off – Concurso Artístico Noite Branca 2018" is a project conceived by Fundação Bracara Augusta in partnership with the Câmara Municipal of Braga. During its execution, the initiative will include the intervention of contemporary artists, seeking to be a high-quality event that is as extensive as possible in what concerns the target audience. The public space of Braga's Historic Centre and its many cultural facilities will open their doors to welcome and present artistic projects, with free access to contemporary art.
The organization has a budget of 25.000€ to support applications approved by the Jury. The financial support levels conceded to applicants (amounts include VAT when applicable): a) Up to 4.000,00€; b) Up to 2.000,00€; c) Up to 1.000,00€.
Applications can be submitted between the 16th of May 2018 at 6:00pm and the 15th of June 2018 at 11:59 pm. The results will be announced on the 29th of June 2018 until 11:59 pm. Got questions? Please e-mail us to info@gnration.pt