Making the margin visible in the classroom (Teacher Training)
Online workshop using the Zoom platform
Circuito - Serviço Educativo Braga Media Arts
Free training
Accredited by the Sá de Miranda Training Center
More information at circuit@bragamediaarts.com
Trainers: Andreia C. Coutinho and Maribel Mendes Sobreira | Collective FACA
Target audience: art teachers, kindergarten teachers, artists, and other stakeholders
No. of participants: maximum of 20 participants
Duration: 6h (this workshop is divided into two 3h sessions)
Partner: Municipality of Braga
Note: online workshop through the Zoom platform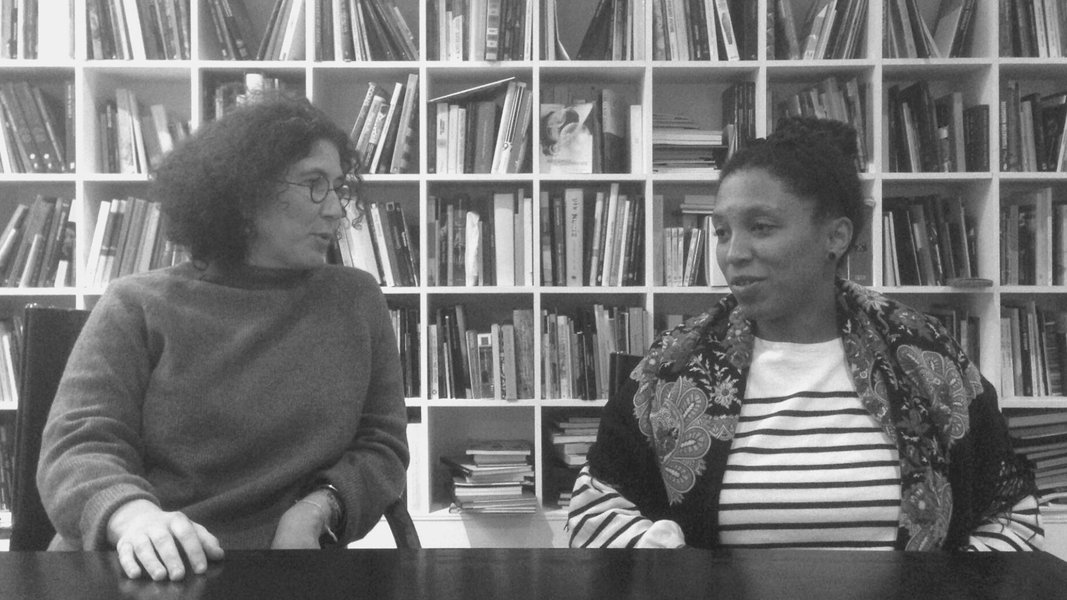 Online workshop using the Zoom platform
Circuito - Serviço Educativo Braga Media Arts
Free training
Accredited by the Sá de Miranda Training Center
More information at circuit@bragamediaarts.com
Trainers: Andreia C. Coutinho and Maribel Mendes Sobreira | Collective FACA
Target audience: art teachers, kindergarten teachers, artists, and other stakeholders
No. of participants: maximum of 20 participants
Duration: 6h (this workshop is divided into two 3h sessions)
Partner: Municipality of Braga
Note: online workshop through the Zoom platform
Coletivo FACA
Coletivo FACA was formed in 2019 and is an active citizenship project. Having Andreia C. Coutinho and Maribel Mendes Sobreira as its core, this is a curatorial and active citizenship project that questions the narratives of visual culture. The Collective reflects on the themes of feminism, colonialism, racism, LGBTQI + and non-normativity, in general in museum spaces. All of these issues have the same root, a prejudice in relation to what is not the same as us, making us feel threatened, branching out on issues considered marginal. It is urgent to retell history because the predominant narrative does not coincide with individual and collective narratives, which have always been disregarded. Bearing in mind that these ideas are being developed internationally, Coletivo FACA brings discussions to the Portuguese cultural debate with a specialized and non-specialized audience. Not erasing history, it crosses different narratives, pulling the margins to the center of the debate.
Andreia C. Coutinho
Andreia C. Coutinho (1986) is an educational illustrator and mediator. Degree in Painting from FBAUL (2009) and Master of the Arts in Illustration from Kingston University (2015). Author of zine Hair (SapataPress 2018) and collaborator of several independent publishing projects in Portugal. She works in museums since 2010, with experience in Portugal and the United Kingdom.
She is one of the founding members of the collective curatorial activism collective Coletivo FACA.
Maribel Mendes Sobreira
Maribel Mendes Sobreira (1981) is an architect with a postgraduate degree in Urban Heritage at Universidade Nova de Lisboa, a master's degree in Philosophy from the Faculty of Letters of the University of Lisbon, with a dissertation on Architecture and Philosophy. Ph.D. student in Philosophy at the Faculty of Arts of the University of Lisbon in the area of ​​Aesthetics and Philosophy of Art. She has published articles in the area of ​​reflection on architecture, urban heritage, and art theory. Conceives and guides awareness activities for the arts and architecture, collaborates with the Berardo Collection Museum since 2007. She taught several modules in the discipline of Aesthetics and Landscape Ethics at the Faculty of Arts of the University of Lisbon and the Institute of Agronomy. She is co-founder of Coletivo FACA.
Apply to the training here.