01 Jul. 15:00
02 Jul. 15:00
Theatro Circo
Circuito - Serviço Educativo Braga Media Arts
2,50€
Price for schools: 2.50€ per student. Accompanying teachers have free admission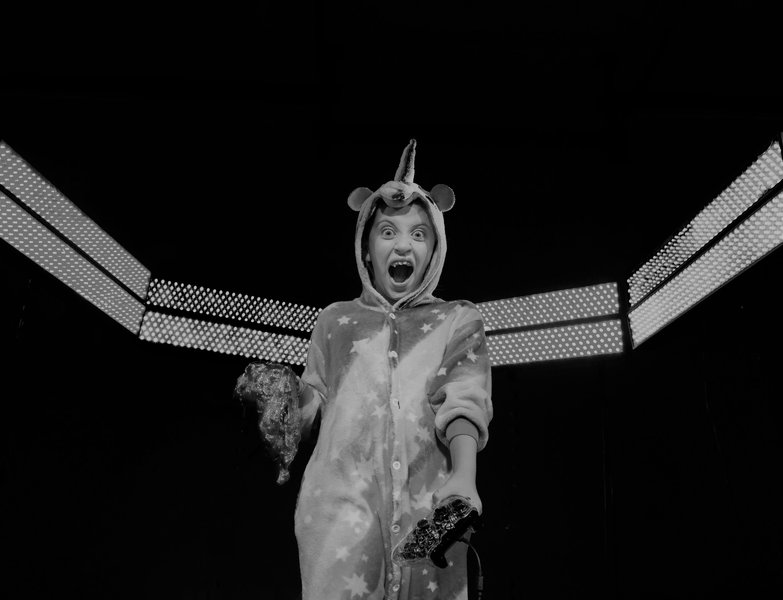 01 Jul. 15:00
02 Jul. 15:00
Theatro Circo
Circuito - Serviço Educativo Braga Media Arts
2,50€
Price for schools: 2.50€ per student. Accompanying teachers have free admission
Circuito informs that, for reasons associated with COVID-19, the MacBad show, scheduled for this Friday (schools) and Saturday (general public), has been canceled. Spectators who wish to request a ticket exchange or refund should do so at the point of sale where they purchased their ticket within 60 working days from today. For further clarifications, please send an email to bilheteira@theatrocirco.com.
A new date for the replacement of the "MacBad" will be communicated in due course. We thank you for your understanding and apologize for the inconvenience.
Text and Creation: Cláudia Jardim, Diogo Bento and Pedro Penim
Performers: Cláudia Jardim and Diogo Bento
Video Game Programming: Filipe Baptista
Technical Adaptation: Pedro Nabais
Costume Maker: Teresa Louro
Photography: Alípio Padilha
Production Coordinator: Marisa F. Falcón
Production: Rita Pessoa
Co-production: Lu.Ca - Teatro Luís De Camões and Oficina - Centro Cultural Vila Flor
Acknowledgments: Beatriz Carneiro, Catarino Campino, Maria Sequeira Mendes,
Mariana Sá Nogueira, Rita Telhada, Ricardo Santos Costa and Ruben Maia

Age classification: m/6
Duration: 75 min. aprox.