De um asteróide ao domingo de manhã
02 Mar. 10:30
02 Mar. 14:30
03 Mar. 10:30
03 Mar. 14:30
04 Mar. 15:00
gnration
Circuito - Serviço Educativo Braga Media Arts
1,50€
Schools: free admission, application in circuito@bragamediaarts.com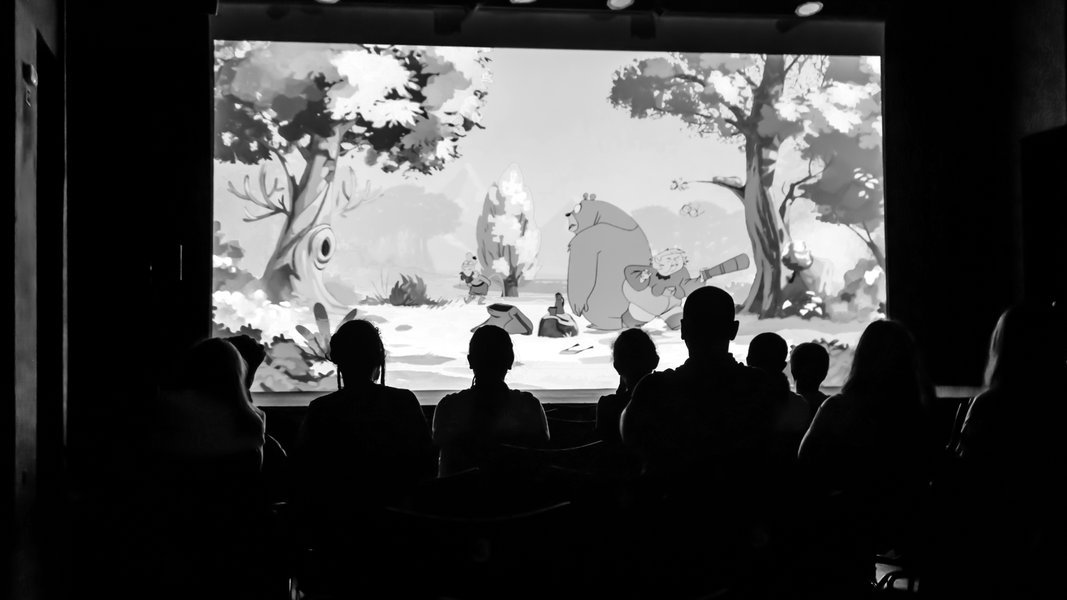 02 Mar. 10:30
02 Mar. 14:30
03 Mar. 10:30
03 Mar. 14:30
04 Mar. 15:00
gnration
Circuito - Serviço Educativo Braga Media Arts
1,50€
Schools: free admission, application in circuito@bragamediaarts.com
List of short films to be screened:
From the Big Bang to Tuesday morning, by Claude Cloutier (2000, Canada, 6')
Neighbors, by Noman Mc Laren (1952, Canada, 8')
In Nature, by Marcel Barelli (2021, Switzerland, 6')
Zebra, by Julia Ocker (2014, Germany, 3')
Lammer, by Gottfried Mentor (2013, Germany, 4')
The reason between two volumes, by Catarina Sobral (2018, Portugal, 8')
Elo, by Xá (2020, Portugal, 11')
Duration: 50min. + final talk
Age classification: m/6
Partner / Program: Confederação - theatre research collective
Collaboration: Goethe-Institut Portugal
Acknowledgments: Batalha-Centro de Cinema, Alexandra Ramires, Joana Canas Marques and José Eduardo Rios
Confederação
Confederação is a theatre research collective founded in Porto, in 2010, and distinguishes itself in four areas: creation, research, edition and training. It has as a starting point the proximity shows, with its own dramaturgy around popular forms of theater and develops research projects with a strong connection between theater and moving images.