Open Call | Santa Casa Challenge 2019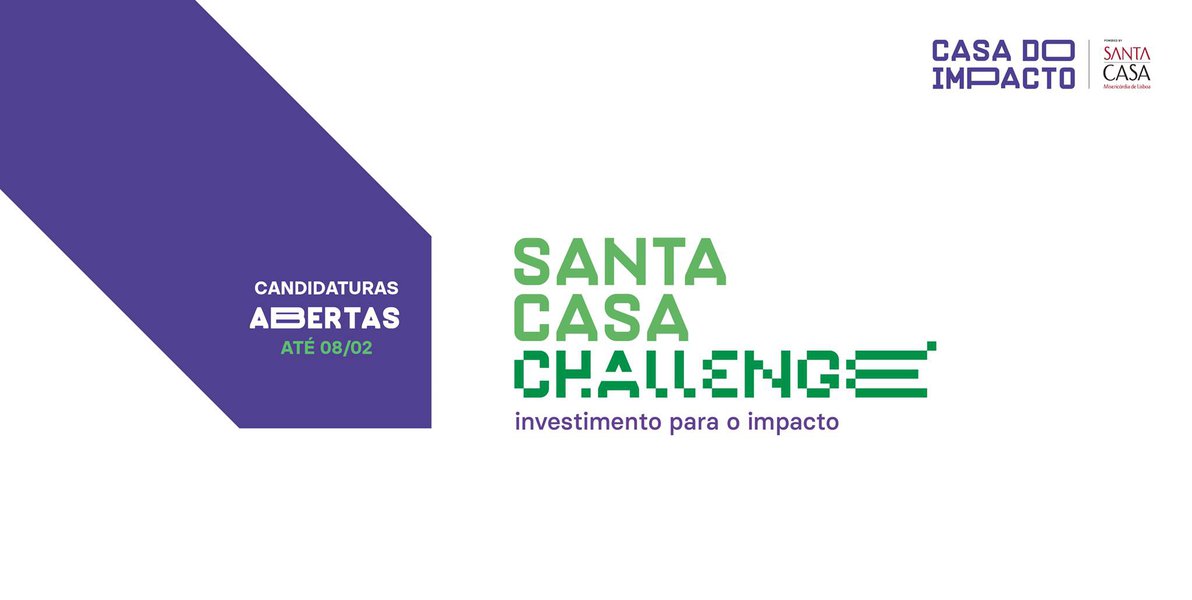 Open Call | Santa Casa Challenge 2019
Applications are being opened for a new edition of the Santa Casa Challenge promoted by Casa do Impacto, the new center dedicated to entrepreneurship and social innovation at the Santa Casa da Misericórdia in Lisbon.
Digital and technological innovation is an ongoing process that will lead to relevant gains in society. It is therefore important to continue to stimulate technologically based social entrepreneurship and to value the potential of social innovation as well as to sensitize entrepreneurs and technological startups to solve social needs and challenges.
This digital social innovation contest will promote the use of new information and communication technologies and the potential of networking on the web to meet the sustainable development goals set by the United Nations (ODS 2030).
The Santa Casa Challenge 2018 contest accepts solutions exclusively within the scope of ODS 4 - Quality education.
Applicants can apply for the Santa Casa Challenge 2018 individual or team entrepreneurs, non-profit entities and startups.
The "Santa Casa Challenge" contest aims to:
1. Stimulate digital social innovation and technology-based social entrepreneurship;
2. Create or improve products and services to meet UN 2030 sustainable development objectives;

PRIZES
- € 15,000 (fifteen thousand euros);
- 2 annual incubation packs in Casa do Impacto;
- 3 Alpha Pack of Web Summit 2019

The "Santa Casa Challenge" competition seeks innovative technological solutions that give rise to technologically feasible devices, applications, digital content, web services or communication.
These solutions may result from new ideas or application of existing ideas and products and services may be developed or under development but may not be marketed or available in the market.
Applications until February 8 at: www.casadoimpacto.pt