"A Dança dos Paroxismos" played by Instant Ensemble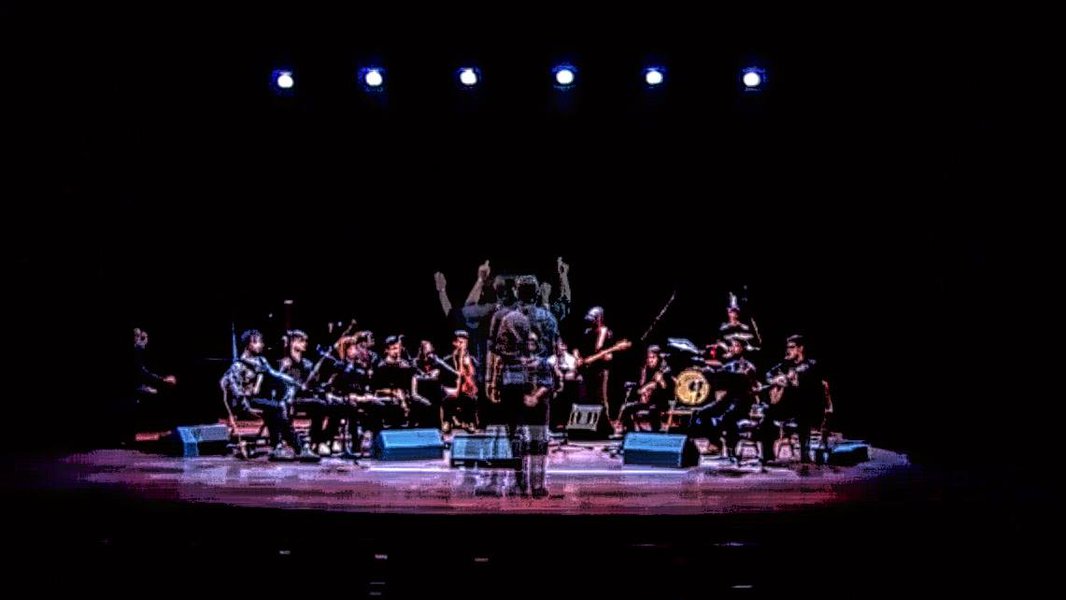 "A Dança dos Paroxismos" played by Instant Ensemble
The Instant Ensemble interprets the classic film of rare public presentations, "A Dança dos Paroxismos" (1929), by Jorge Brum do Canto, in an audiovisual show for the whole family.
At the invitation of the Braga Media Arts Educational Service, the Instant Ensemble will play the short film "A Dança dos Paroxismos" by the Portuguese filmmaker Jorge Brum do Canto. The choice of the film was in charge of the Lucky Star - Cineclube de Braga, whose main objective is to be a meeting point of all who like cinema, but also of those who want to discover it. This is a film-concert open to all: young people, children, adults, families, music lovers and art lovers in general.
"A Dança dos Paroxismos", by Jorge Brum do Canto (1929)
Made by an eccentric and fascinating figure, bigger than life, with a rich life beyond cinema, "A Dança dos Paroxismos" is, quoting the reference of the Portuguese Cinemateca, "a photographic experimentation of the only approximation of Portuguese silent cinema to the 'french impressionism [film]' of Gance, Dulac, Epstein and, above all, Marcel L'Herbier, to whom Brum do Canto dedicates the film".
Instant Ensemble
The Instant Ensemble - Porto Real Time Composition Ensemble is a musical and interdisciplinary project created in 2016 by Óscar Rodrigues. Composed of musicians from different areas, such as classical music, rock or jazz, it aims to be a space of coexistence between different approaches and experiences. Its repertoire comes essentially from real-time composition, borrowing techniques like SoundPainting or generative music, in a limbo between free improvisation and composition. Much of the material (melody, harmony, texture, form, rhythm, etc) is created at the moment, making every concert, rehearsal or performance an unrepeatable moment.
Duration: 50 minutes
Age Range: All ages
31 May, 2019 (Fri) 3:00 pm
target audience: schools
June 1, 2019 (Sat) 5:00 pm
price: adult - 5 euros / child (up to 16 years) - 2.50 euros
target audience: families